Better Understanding Your Needs
---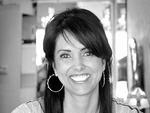 Having a better understanding of your needs and being able to express them in a way that your stylist will understand is the ultimate purpose of this article. I've put together a collection of tips, ideas and vocabulary that you might find helpful in your upcoming visit to the salon.

When making your appointment, be sure to request either a style change or a trim. Let them know if you have extra long or thick hair and if you'll be needing a little extra time for the blow dry. Stylists appreciate knowing as much as they can ahead of time.

About LAYERS: Layers refers to hair cut at different lengths within the baseline shape to create movement and release weight. Short layers create volume, height and movement in the crown area. Long layers create softness at the baseline. Face framing are more customized. Someone with a longer face and long hair can balance that look with layers around the face. It's important to agree on where the layering will begin. Keep in mind some great landmarks to be at the eye, cheekbone, lip or chin. This allows your stylist to know where you want the layers to land…avoiding the scenario of wanting light layers to soften your neck, but you end up with bangs! To create uneven, shattered, or wispy looks your stylist will do what's called texturizing using scissors or a razor. This technique is modern and fun and used as a finishing technique to give a little extra pizzazz. Texturizing is often confused with 'taking weight out' which we'll explain next.

When you take out weight, you are removing heaviness. Remember Rosanna Rosanna Danna from Saturday Night Live with her triangle hairstyle? You could say she needed weight taken out! Hair is cut in a way that allows the hair to collapse and fall in a natural and flattering way. Classic bobs need a little weight removal and someone with thick, long layers would benefit from this technique.

Each haircut doesn't have to be a dramatic makeover, but using the right language to express your needs might just be the perfect little change for your style.
Go Back