Wearing it up.
Exposing more
---
By Maree Chavez - September 28, 2018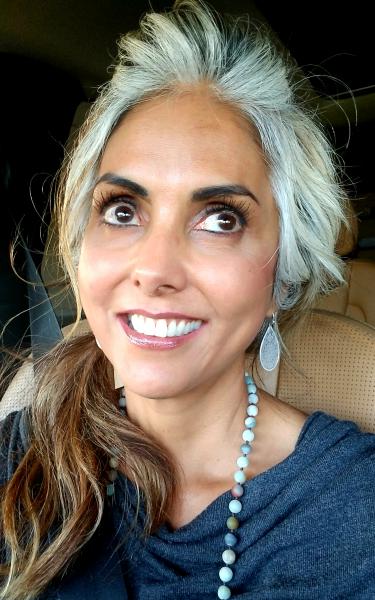 In this photo I was on my way to hair industry event.

I knew I had to pull my brave together since I would be in a room full of hairstylists:)

The outcome? A mixed bag of reactions and opinions.

The younger generation asked me "what color silver toner" I used and the more seasoned stylists looked at me with a bit of curious wonder---some LOVE IT---some can't wrap their head around WHY someone would WANT to be gray.
Some people say "well YOUR hair is a good kind of silver ---mine isn't.... OR  "wouldn't it be cool if ALL of your hair was white like the front"....

I'm discovering that this is truly my own unique path. My natural hair color has it's own pattern and tone unlike anyone else..this is what is becoming the fun part---...instead of looking in the mirror and seeing old and gray---I SEE WITH a young curiosity.
 
Go Back