Can't cut it.
everyone has their 'security blanket'
---
By Maree Chavez - May 30, 2019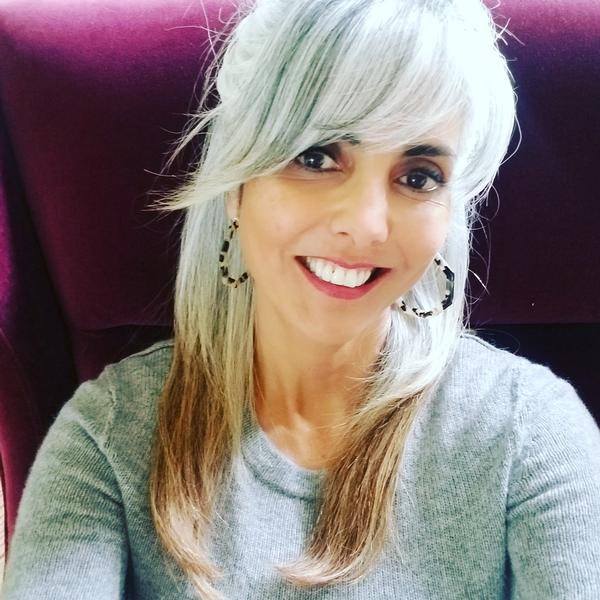 At the age of 54, my security blanket, come to find out, is my long hair.
I can't seem to part with it;)
What I have learned about myself is that I am more comfortable growing out my gray hair than I am cutting the length of my hair.

"Why don't you just color the ends to match your gray?" you ask.
My hair has been bleached out 4 X's to lighten my original dark brown colored hair--so needless to say, the ends of my hair are pretty damaged.Instead of more bleach and color, I'm keeping my ends healthy with protein treatments and deep conditioners.

SOOOO, I am going with the 'grombre' look for now. Ideally, I should just cut it, but my vanity can only do one drastic change at a time.

#patience.
Go Back