New Year. New Hair.
Reflecting on my journey
---
By Maree Chavez - January 13, 2021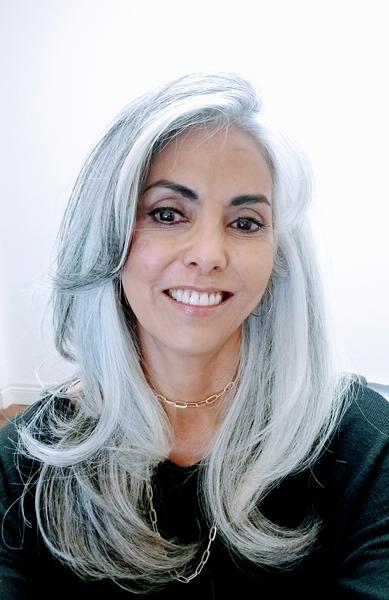 It's been a minute since I have posted here...it just got to the point where I had to just dig in and do it. Being home and being in quarantine forced/allowed me some time to just grow this hair out.

This past year has also given me the gift of time to get to know this being I now see in the mirror.

In 2021 I am getting this feeling that it's time to shift  gears. So far my instagram (@silverseeks) has been a visual diary of my journey..a few videos of me expressing my thoughts as I started on this path and some little tips along the way.

I am now ready to not only share my experience with other women who would like to explore this idea of taking a peek under their own colored hair, but also share some ways to manage this newfound color and texture.

I feel like my SILVER is an entirely new head of hair that I'm still getting to know.
I am playing around with all sorts of shampoos, conditioners, shines, sprays, clarifiers, supplements and styling techniques that I cannot wait to share !

Stay tuned as I want the year 2021 to be the year of education, information and silver linings!
Go Back